Thank you for your generous contributions and support of the Broward Folk Club!
Sponsoring Members
Bill Wunderlich
James Parsons
Festival Sponsors
We are seeking sponsorships to make this event a success and to further our efforts to support performers, artists and music students in South Florida throughout the year.  
Sponsorships are as follow:
Bronze             $100.00. 
Silver               $250.00           2 w/e Festival tickets
Gold                $500.00           2 w/e Festival tickets – name on Sponsor's Banner, ½ page in Festival Brochure
Platinum.      $1,000.00          2 w/e Festival tickets – name on Sponsors Banner, FULL page in Festival Brochure
Sponsor names will be announced from the stages several times during the event.  Sponsors will additionally be listed in the day's program AND included on our website for the next year.
If you'd like to be a sponsor of the 2023 South Florida Folk and Acoustic Music Festival, email browardfolkclub@gmail.com or contact Bill Wunderlich (1947auto@gmail.com) to arrange payment and perks.
Thanks to
Michael Tabman for donating a guitar for our raffle. 
830 South Flamingo Road, Davie, FL

Gold sponsorship: 
Evensky & Katz/Foldes
Wealth Management
www.evensky.com
Silver Sponsorships:
In addition to all of their "regular events", Temple Beth El of Hollywood has a unique musical service, Shabbatstock ,on the 2nd Saturday of the month from 9:30-11:30 am. Check it out! 
ALL AGES WELCOME! Family & Pet Friendly, Gourmet Coffee Truck, Adults & Kids Yoga, fresh new music performed by TBE's , "JewGrass Revival", special guest musicians on fiddle/banjo.
Osteopathic Medical Arts Center of South Florida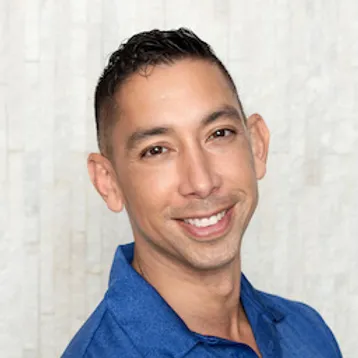 Dr. Serge Gardere created Osteopathic Medical Arts Center (OMAC) of South Florida  with the belief that the body is more than the sum of its parts, and harmony in systemic function is essential for overall health. 
OMAC brings together the old and new teachings of osteopathic medicine in an environment centered around mind, body, 
spirit healing; where health and wellness can thrive and where disease can be mitigated. 
This center has facilities in Hollywood and Wilton Manors and is open 7 days a week YES…7 days a week. 
TAO (T-A-O, Temple Adath Or), the South Florida Center for Jewish Renewal, is known for Rabbi Marc Labowitz's musical, spiritual approach to worship – and to life. TAO's unique and original liturgical prayer-songs, written and composed by Rabbi Marc, and performed by his musical collaborators, the extraordinary TAO Orchestra, are a highlight of the Sabbath service. At times, Shabbat with TAO can feel like being at a concert!          www.taocenter.net
Bronze Sponsorship:

Our Mission:
We nurture our spirits, love intentionally and
work to create a just and healthy planet. 

Thank you to Nova Singers for including us in your advertisements. 
Nova Singers: South Florida's premier community chorus.
Invites local singers to join an awesome chorus, make new friends, and perform around the community.
Through the pursuit of excellence in performing choral music, the Nova Singers enrich Southeast Florida's cultural arts endeavors and create a community of performers from all walks of life who enjoy singing.