South Florida Folk & Acoustic Music Festival
A big thank you to everyone who came to the festival this year! Musicians, Attendees, Volunteers, Staff, Guests! It was a great event and we are thrilled that you came. Look out for additional activities hosted by the BFC during the year! 
Feb. 4-5, 2023
4201 SW 65th Way, Davie, FL 33314
The rodeo grounds are West of the Florida Turnpike (the Griffin Road exit), State Road 7, I-95 and South of I-595, State Road 84 and East of I-75. The location is near the corner of Davie Road and Orange Drive at 4201 Rodeo Way.
Dogs on leashes are welcome.
Pl
ease make sure that they have been vaccinated and do not have "jingly" collars.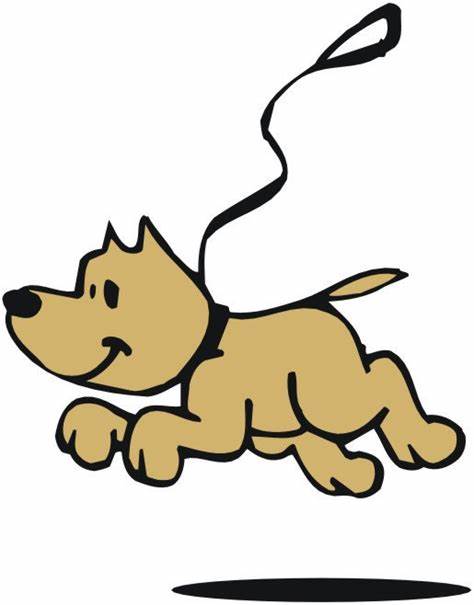 Food Information
We will have  3 food trucks (see vendor page), but you are welcome to bring in your own food as well. 
Schedule: 
There will be a printed copy of the program and schedule at the gate, but you can also download a copy of the program here:  

Festival Program

 and Sched

ule
Music will start at 12 pm. Doors will open around 11 am. 
Gator Stage 

Main Stage 

12-12:50 PM

South Plantation High School Jazz Ensemble

Knights of Swing

Under the direction of Charlie Arbelaez

12:30-1:20 PM

Singer songwriter, political satire

 

1-1:50 PM

Singer-songfinder

Raconteur

1:30-2:20 PM

 Americana duo

2-2:50 PM

Country/Americana Singer-Songwriter

2:30-3:20 PM

 Cuban Jazz Guitarist

3-3:50 PM

Florida Singer Songwriter

Gary Bremen

Storyteller and National Park Ranger 

3:30-4:20 PM

Texas singer/songwriter

4-4:50 PM

Sicilian Singer/World music performer

Playing at the Richmond Folk Festival

4:30-5:20 PM

Florida songwriter and storyteller

Gator Stage and other tents are closed…

Go enjoy the main stage! 

5:30-6:20 PM

Guitar Virtuoso 

6:30-7:20 PM

Singer/Songwriter

American Idol Season 9

American Idol Performance-Up to the Mountain
Gator Stage

Main Stage

12-12:50 PM

Organized by Nicole Yarling

12:30-1:20 PM

with Bill Ackerman

Blues, Folk, Rock

1-1:50 PM

Singer/songwriter

1:30-2:20 PM

Singer/songwriter

2-2:50 PM

Singer/songwriter

Oh Miami @ Will Mclean Festival

2:30-3:20 PM

Folk and Acoustic Singer Songwriters

 Braver Angels  

  $20 Bill 

3-3:50 PM

Bluegrass

3:30-4:20 PM

Country Blues 

4-4:50 PM

Philadelphia Folk Singer/Songwriter

4:30-5:30 PM

Political songwriter  

Gator Stage and other tents are closed…

Go enjoy the main stage! 

5:30-6:20 PM

6:20-7:30 PM

Matthew Sabatella and the Rambling String Band

Bluegrass and Americana
More Festival Fun
Workshops
Workshops will be held from 12:30-4:30 Daily under the Front Food Area in front of the arena. 
Saturday Workshop
Sunday Workshops
Note: Please bring a phone or tablet to Mike Agranoff's workshop. 
Jam Tent
Bring your instruments and plan to Jam with others from 12:30-5:30 daily! The Jam space will be held in the BACK food area behind the arena.

Kid's Area
 12:00-4:00 pm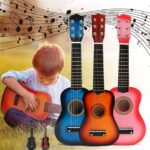 We will have a space for kids to come and have fun and be creative! On Saturday from 12:30-1:30 there will be a UKELELE workshop for kids. Ukes will be available for kids to explore and learn.  On Sunday, there will be a drum making workshop from 12-1 pm.
We will also have arts and crafts, storytelling and games for the kids. Kids 12 and under come FREE to the Festival! 
Camping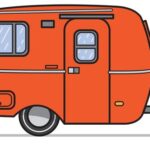 There will be camping available at the festival. There are a limited number of RV spots with hookups.
Tent and primitive camping is available. NO FIRES!!
Camping is free to performers and vendors, all others can pay using the Paypal link below or zelle payment to browardfolkclub@gmail.com (please be sure to note that payment is for camping!)
Be sure to contact Brian Wolfson at Brian@gotfolk.com to reserve your camping space after you have paid! 
     2 nights (Friday and Saturday)     $40             
    1 night       $25   
We are looking for a variety of vendors to sell their crafts at the festival. ($50 for the weekend)
We also have limited free space for non-profit organizations who would like to have a booth at our festival. 
Please contact peterfoxmassage@gmail.com to book your spot. 
Vendors can zelle payment to browardfolkclub@gmail.com to reserve your space. 
Festival Sponsors
We are seeking sponsorships to make this event a success and to further our efforts to support performers, artists and music students in South Florida throughout the year.  
Sponsorships are as follow:
Bronze             $100.00.
Silver               $250.00           2 weekend Festival tickets   
Gold                $500.00           2 weekend Festival tickets +
                         name on Sponsor's Banner, ½ page in Festival Brochure
Platinum.      $1,000.00          2 weekend Festival tickets +
                          name on Sponsors Banner, FULL page in Festival Brochure
Sponsor names will be announced from the stages several times during the event.  Sponsors will additionally be listed in the day's program AND included on our website for the next year.
If you'd like to be a sponsor of the 2023 South Florida Folk and Acoustic Music Festival, email browardfolkclub@gmail.com or contact Bill Wunderlich (1947auto@gmail.com) to arrange payment and perks.
If you paid through the Paypal links, please be sure to contact us to arrange tickets and listings on our banner and brochure. 
Raffles
We will have a daily 50/50 raffle. You must be present to win this raffle. 
We will have a weekend raffle for 2 guitars and a drum. 
If you are willing to help by donating items or helping us acquire donations for additional raffles, please contact us at browardfolkclub@gmail.com.
Thanks to Penny Lane Music Emporium for donating an instrument for our raffle! You can always count on Armando and Penny Lane staff for great access to local music and fine instruments. 
Thanks to Cornelius Funk for donating one of his original drums for our Raffle.