Folk Club and Friends Events
Stay connected and up to date on our social media
https://www.facebook.com/BrowardFolkClub/events/
https://www.meetup.com/broward-folk-club/events/
https://www.meetup.com/broward-folk-club
Song Swaps
Broward Folk Club has a monthly song swap and jam – 3rd Sunday of the month from 2-5 pm at Together We Stand. 3350 N 57 Drive Hollywood, Florida 33021.
info@togetherwestand.org
954-275-4055
The South Florida Bluegrass Association also hosts a  free weekly Bluegrass jam every Saturday from 2-4 pm at Together We Stand.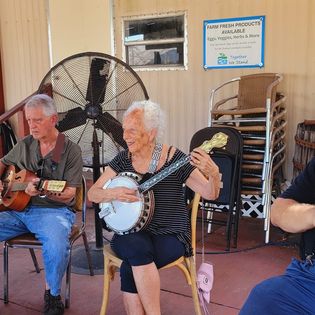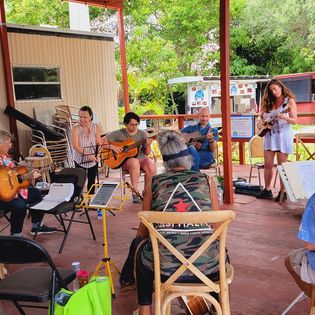 If you are looking for a place to play and perform or just go listen, there are LOTS of venues to explore! For more information check out: https://weekendbroward.com/live-music/ 
Open Mics 
Tuesday
My Mama's Books Records Cafe  6-9 pm. 
218 Dania Beach Blvd, Dania  
https://www.facebook.com/mymamasbooksrecordscafe/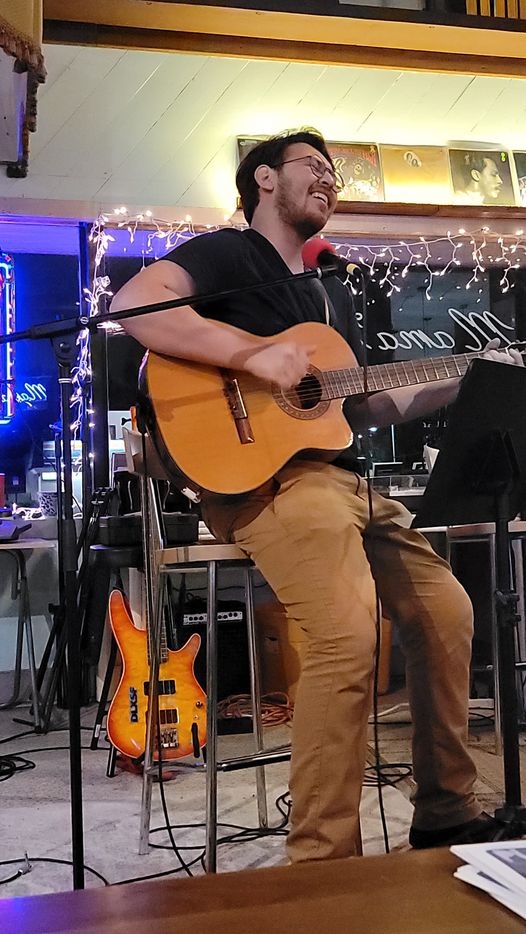 Tim LaRoque performs his new song. 
Luna Star Cafe Open Jam  7:30 pm
775 Northeast 125th Street, North Miami, FL 33161 
Grant Livingston @ Luna Star
Wednesday: Artesano Cafe  7-11 pm
6 S Federal Hwy, Dania Beach 
https://artesanocafedania.com/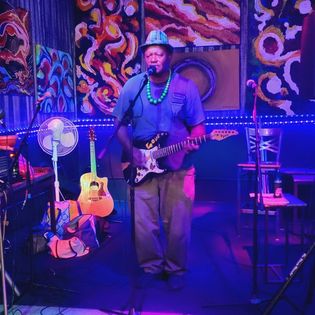 Thursday: Gingers Bar and Restaurant    8:30 PM
830 E Oakland Park Blvd #119 Oakland Park, FL 33334
https://gingersbarandrestaurant.com/blog/
Friday: Zen Mystery   7-11 pm
56 N Federal Hwy Dania Beach, FL 33004
FUN (Florida Ukelele Network) and other Uke opportunities
Gingers Bar and Restaurant   Every Thursday 8:30pm Open Mic available to all arts. Signup sheet available early, Mic goes live at 8:30pm. Come out and have a little fun! Uke jam before the open mic starts at 6:30 pm.
Main Library in Downtown Broward has a uke play along the 2nd Monday of the Month from 6:30-7:30 pm. Lots of Fun! (NOT in August)
Sweet Aloha Ice Cream Store on SR 84 has a monthly uke jam on the 1st Sunday of the month from 1-2:30 pm.
UUFBR Ukulele Group (Boca UU Church)  The Ukuleles are back! Meeting on the second Wednesday of the month at 2 p.m. at the Unitarian Fellowship.New members welcomed. 
Bluegrass Jams!
Penny Lane
South Florida Bluegrass Association
South Florida Bluegrass Association has a monthly festival at Greynolds Park the 1st Sunday of the Month.
Don't forget that you can listen to the best Folk and Acoustic Music every Sunday from 2-5 pm on WLRN with Michael Stock!
Stay Connected
Enter your email address to be notified of concerts, open mic nights songs swaps, jams and other music events in South Florida.
Thank you!
You have successfully joined our subscriber list.
South Florida Music Calendar
Here is a calendar of live music events in South Florida. You can add your own events to this calendar. Click on the Add Event button below.
Be sure to check out this up to date calendar and discount page! 
Events provided by Music in South Florida.